About us
The
IT Service Group
of the
Department of Computer Science
(
isginf
) is the main group responsible for the IT infrastructure of the department. Our mission is to provide the right IT services, of high quality, to all
our customers
to allow them to focus on their main tasks: research and teaching. We are always active in the background, keeping things running smoothly.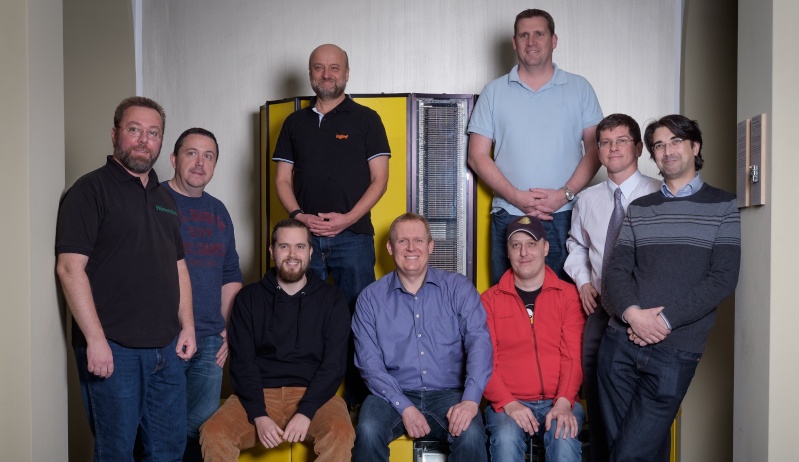 The Team
isginf
is a group of around ten highly qualified and trained IT professionals with a thorough understanding to cover all aspects of our researchers' needs. Our team members contribute the necessary broad skillset to assist with:
rock solid systems administration for various operating systems
design of IT solution
networking and network protocols
troubleshooting any kind of IT problem
security and performance optimization
web application development
containerised application deployment
Our IT Solutions
For core IT infrastructure we focus on maximum maturity, usability, robustness, security and availability. For research projects we will find the best solution, given the time, resources and required functionality. Whenever possible we use existing services from
IT Services of ETH Zurich
(
ITS
) and customize them for our needs. One of our key design principles for services is
delegation
, i.e., giving the ITCs and users control over their own resources. We always try to enable our users to do as much as they want themselves and never stand in their way.
Active Collaboration
isginf
maintains a good relationship with
ITS
and the ISGs of the other departments. We actively participate in
ITS
projects for future services and service renewal, ensuring that the result is in line with the needs of the
Department of Computer Science
. We strive to have a leading role in shaping the IT landscape at ETH. Solutions that we develop and which have the potential for wider use, are either made
open source
or offered to other departments for free use.
Continuous Improvement
We are committed to continuously improving our services while keeping up to speed with the ever-changing world of IT. Proactively exploring new technologies and evaluating their use for our customers is part of our daily business. All
isginf
staff also undergo yearly training in their respective field of expertise to continuously improve their skills.