CAB D 56
The server room
CAB D 56
is used for
hosting
servers of various groups at the D-INFK. Other departments also use this room.
Cooling Aisles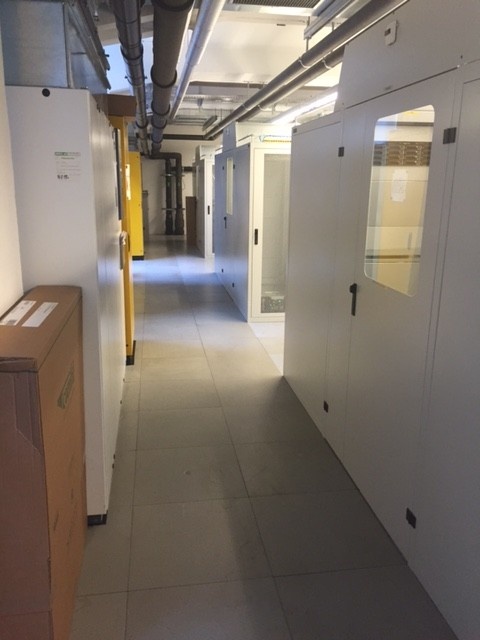 This server room has three cooling aisles with six 42 unit racks on each side of the aisle.
Rack Back Side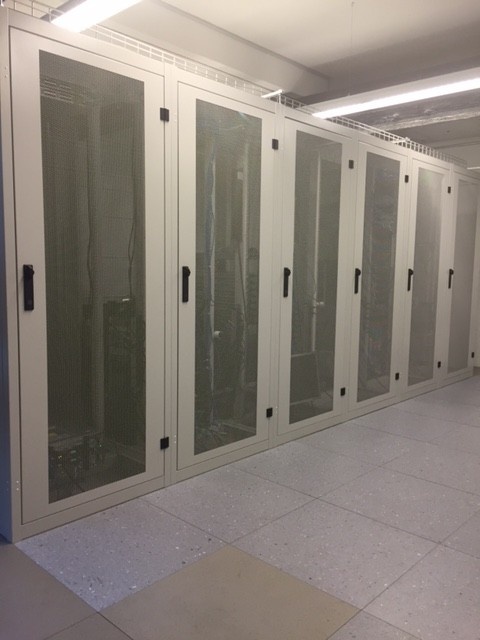 Each rack has a door to close it and protect the cabling. The door surface is a fence to allow the hot air to escape into the room.
Empty Rack with Power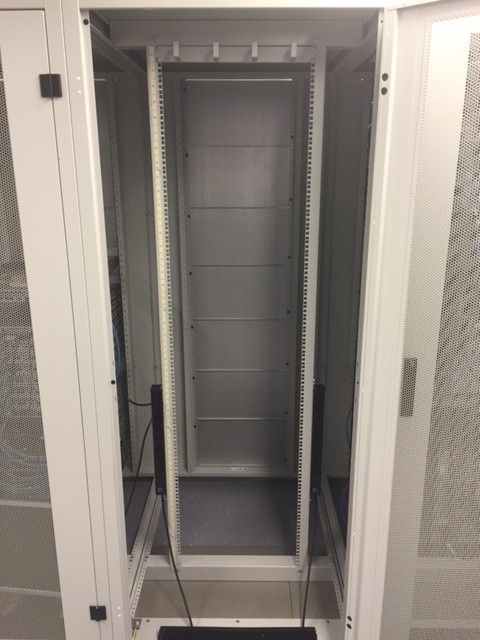 Each rack comes with 2 power boards for 8 standard T13 plugs. Each of the two is on a different power line and fuse. For systems with redundant power supply plug in one on the left and one on the right. More power can be ordered if a rack is more densely filled. The total load per power board should not exceed 16A. The power in this room is backed by a battery which will provide power for up to 30 minutes in case of power failure. The cooling in the room is not on the battery so the rooms will get hot when the cold air is exhausted.
Network
Two redundant top of rack switched with 1g/10g over copper (RJ45) is used for the network connectivity. Each switch is on a different core switch. For highly available network connections
isginf
can configure bonding.
Inside of a Cooling Aisle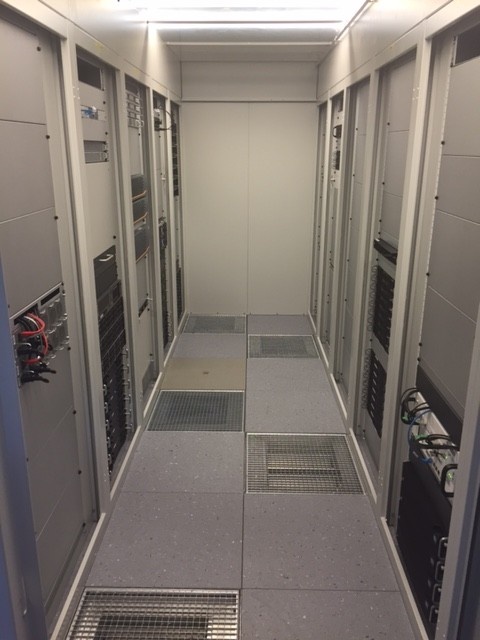 The doors to a cooling aisle should always be closed to keep the cold air inside.
Air Outlet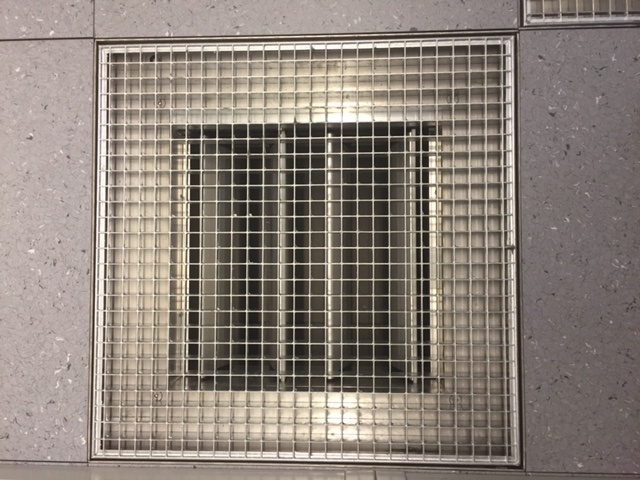 The cold air flow is automatically controlled via several outlets in an aisle and only let in as much air as the systems need.
Maintenance
A movable desk with a screen, keyboard and mouse is in the room and can be connected to a server for maintenance.