Known Issues
Backup is corrupted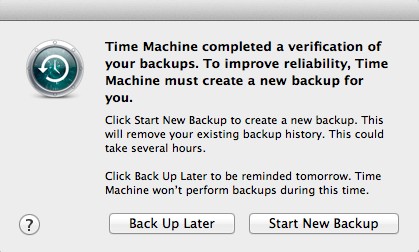 The technology used to implement Time Machine is susceptible to network interruptions or sudden shut-down of a Mac. When this happens, Time Machine will need to repair the backup image. If it cannot do this successfully, it suggests to create a new backup.
Backup is full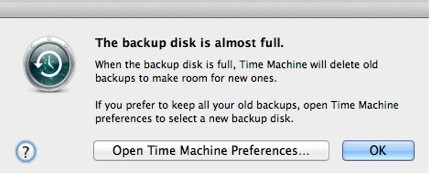 As long as there is space left Time Machine will not discard old data from the backup. When there is no space left on the backup share it will suggest to start deleting the oldest data in the backup to make room for new data. If you need the complete backup of all data ever on your Mac then contact
our service desk
to increase the size of the backup share.
Time Machine does not show hidden files
By default hidden files are not shown in the Time Machine view. To change that run the following commands in a terminal window before entering Time Machine:

defaults write com.apple.finder AppleShowAllFiles TRUE
killall Finder

Migration Assistant can not find the restore share
Make sure the link
afp://timemachine01.inf.ethz.ch/
has "/" at the end.
Migration Assistant can not find the encrypted backup volume on the restore share
You can mount the restore share from the Mac your want to restore. Mount the encrypted backup volume with the encryption password, saving it in
KeyChain
. Start Migration Assistant.