Known Issues
Printers are constantly paused after update to macOS 14 Sonoma
Error message: Enable to connect to printer. Please check if your
HostName
variable set:
if it is, you can reset it:

 sudo scutil --set HostName ""

New HP printers print Gray Scale by default.
The printer default color setting, which you can not set in the MacOS System Preferences (stored in /etc/cups/ppd/printer-name.ppd as an option HPColorAsGray=BlackInkOnly) You can set it in the cups webinterface [https://localhost:631/admin] after enabling it with 'cupsctl
WebInterface
=yes' command. You can also set it with
lpadmin -p printer-name -o HPColorAsGray=None
You need to reboot or relogin then, to reset the printing service. To change the printer description use
lpadmin -p printer-name  -D "new description without Grayscale"
Change Staples
The instruction how to change staples you can find
here
.
Printing fails on macOS with the error message "Hold for Authentication"
This can happen after you change your
ETH password for email
or when you enter the wrong password the first time macOS asks for the password to print a job. To fix this search for
Keychain Access
in the
Spotlight Search
, start the utility and perform the following steps.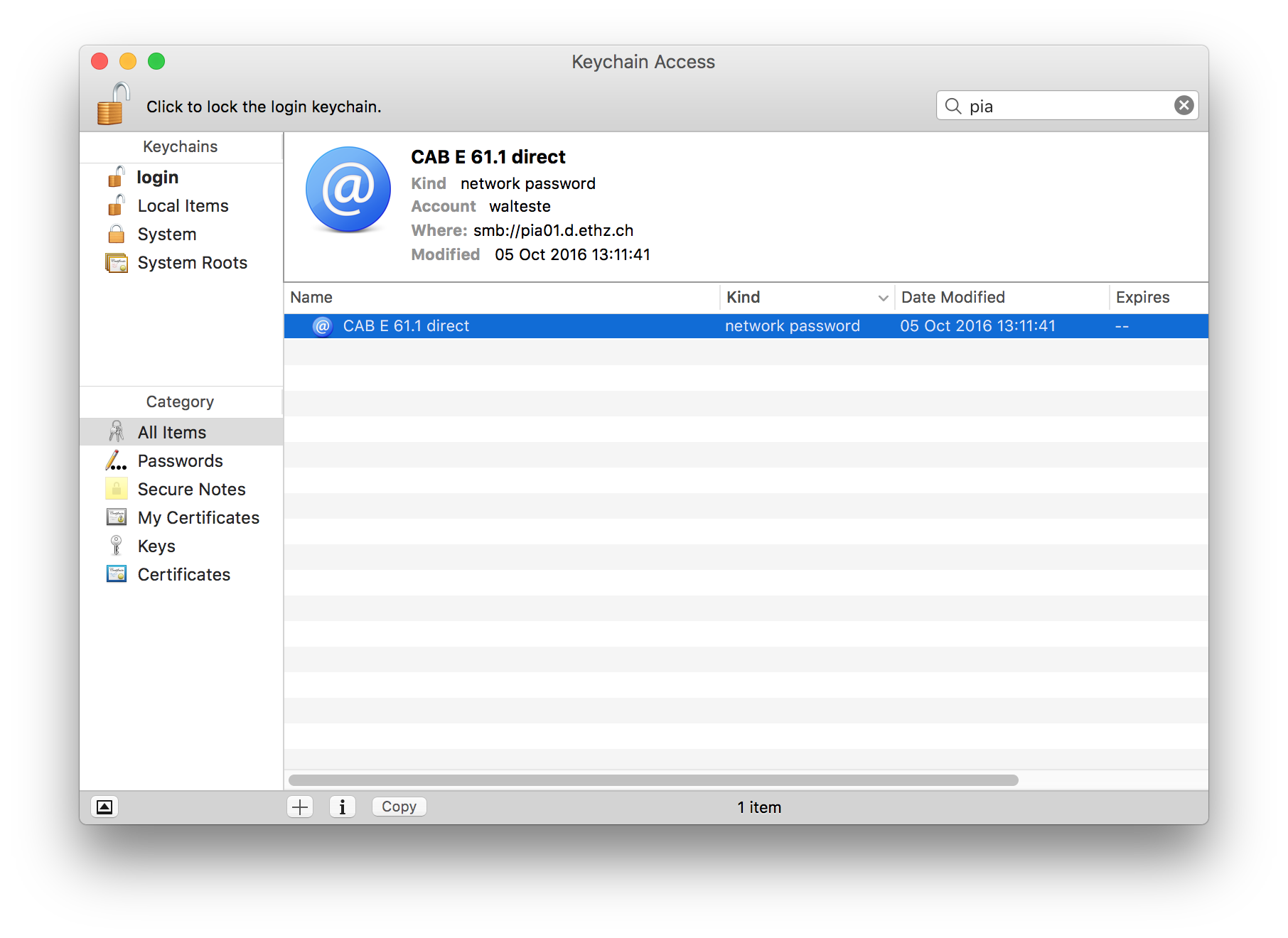 Search for
pia
in the search field.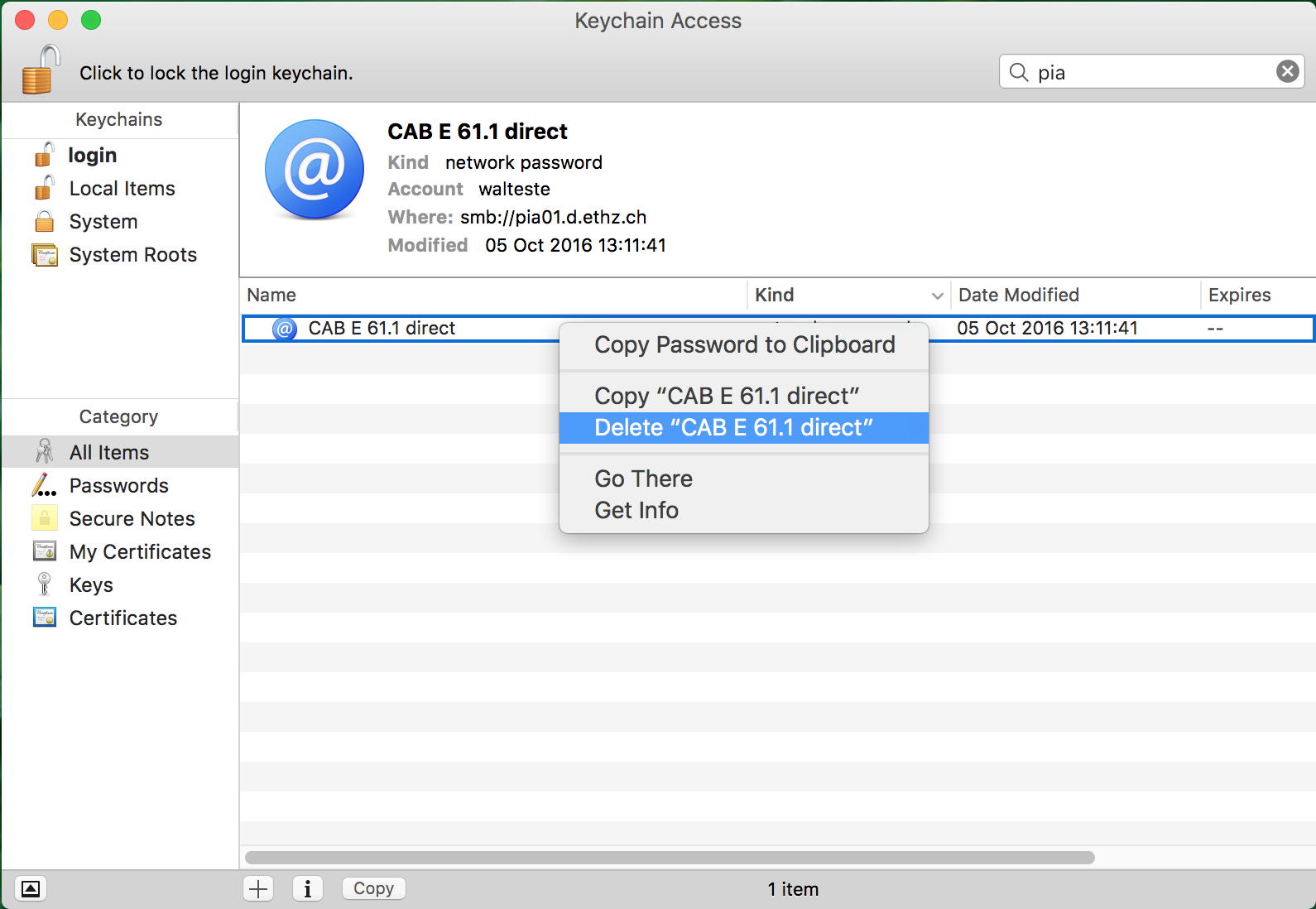 For each found entry of kind
network password
click on it while holding the
control
key and select
Delete "…"
.
Printing from Firefox on RHEL7 workstations does not work
A possible reason for this problem could be: The 32-bit version of Firefox (firefox.i686) is installed. Installing the 64-bit version (firefox.x86_64) should solve this problem.
Master students cannot print on expenses of their research group
Students can only print from their prepaid account. Anybody in a research group can
transfer a small amount to a student
for print jobs that should be paid by the research groups.
Where to send empty toner container
The right steps are outlined in the
printing service - FAQ
.
Known-errors
Known-error are outlined in the
printing service - General Information - Known-errors
.