Apple macOS
The guide
printer with macOS
shows how to set up a printer with
ETH Printer
App.
Install HP Driver once.
Use ETH Printer App from ETH Printers (all printers).
The names of the D-INFK printers and their location can be found in
this list
.
See also the
known issue
, when the new HP printer print GrayScale by default.
Obsolete: Manual Setup (not for HP printers!)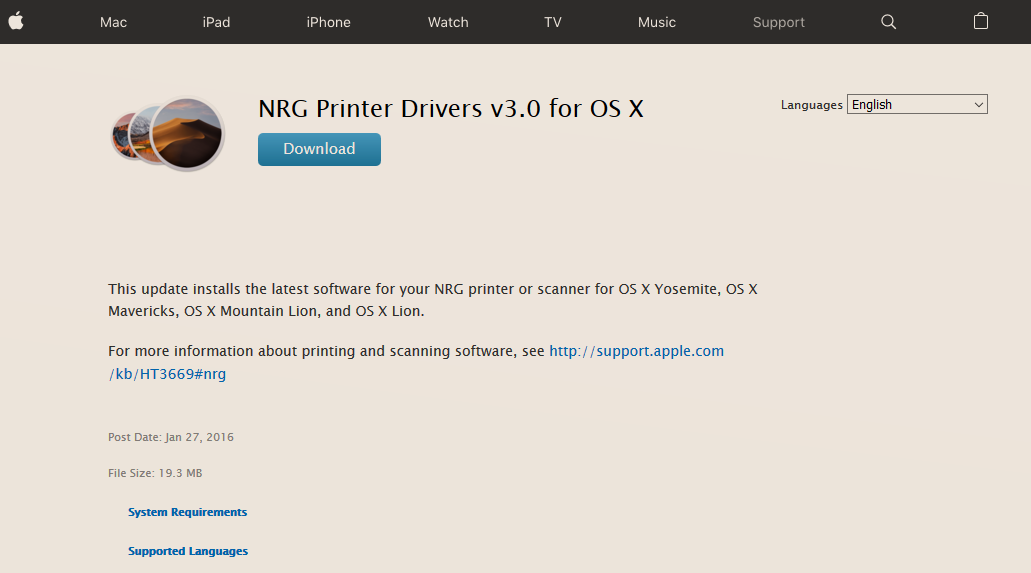 Download the printer drivers and install them once.
You need to do this only once for the first printer.
Take optional drivers for MacOS 10 (Catalina and earlier).
The recommended drivers are: :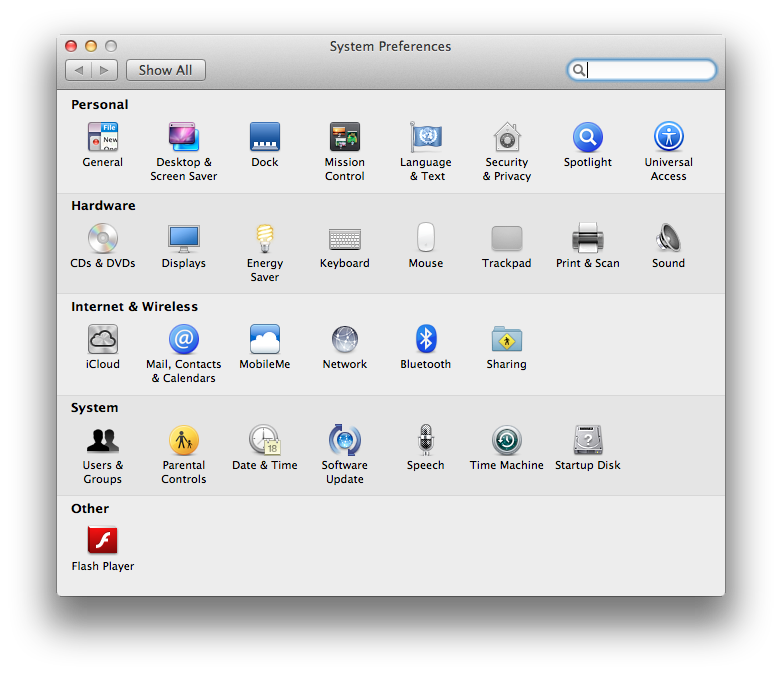 Choose the
Print & Scan
settings in
System Preferences
.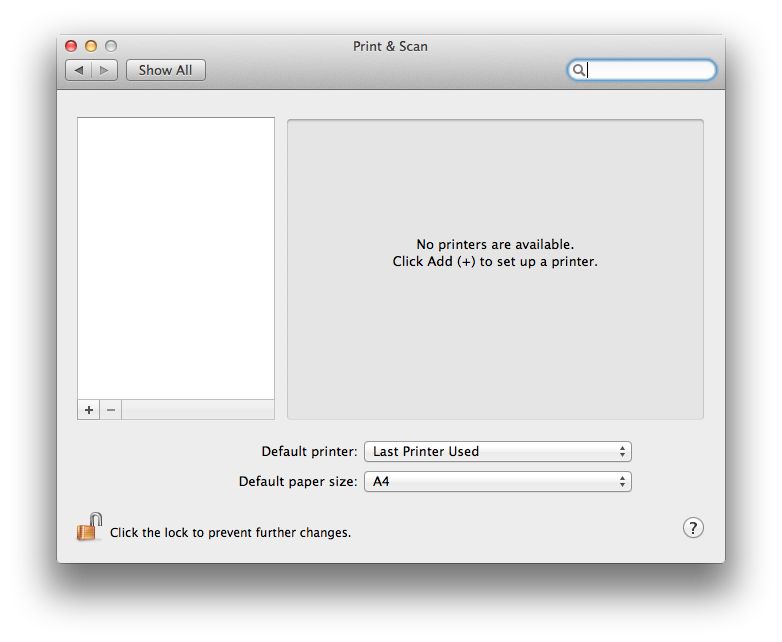 Verify that the lock is unlocked and then click on the
+
button.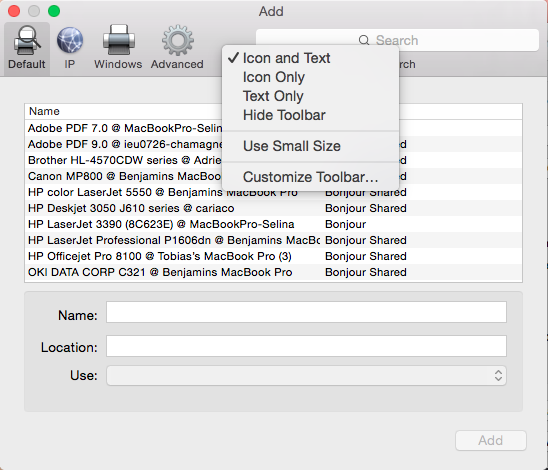 Hold the
CTRL
key and click on the toolbar. Choose
Customize Toolbar…
in the popup.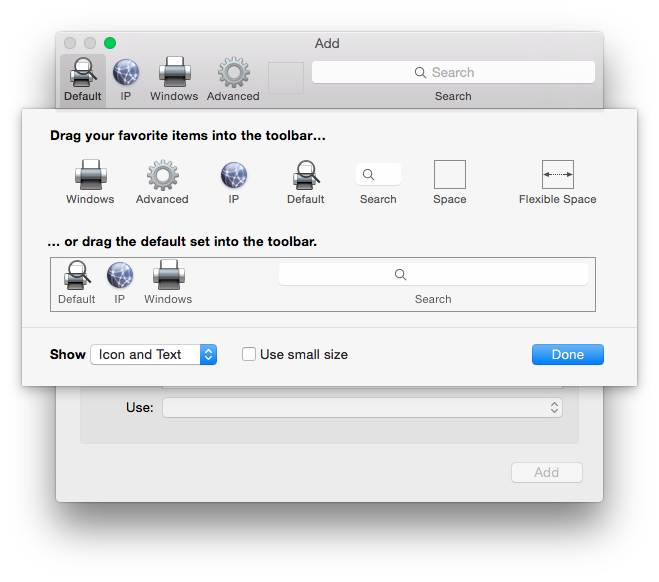 Drag the
Advanced
button on the toolbar and Click on
Done
when done.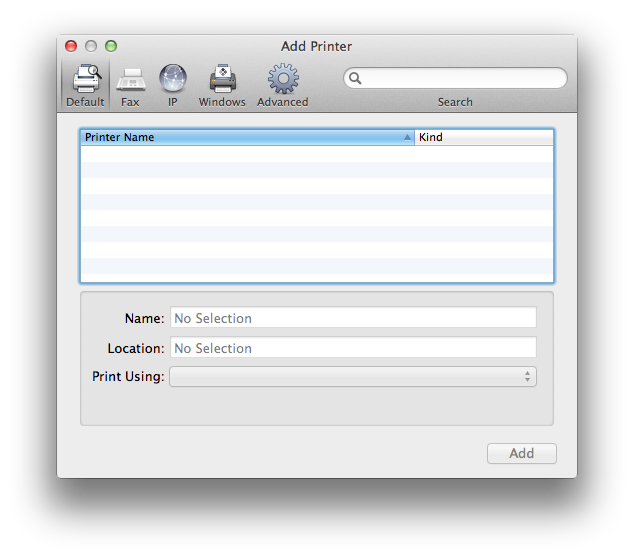 Click on the new
Advanced
button in the toolbar.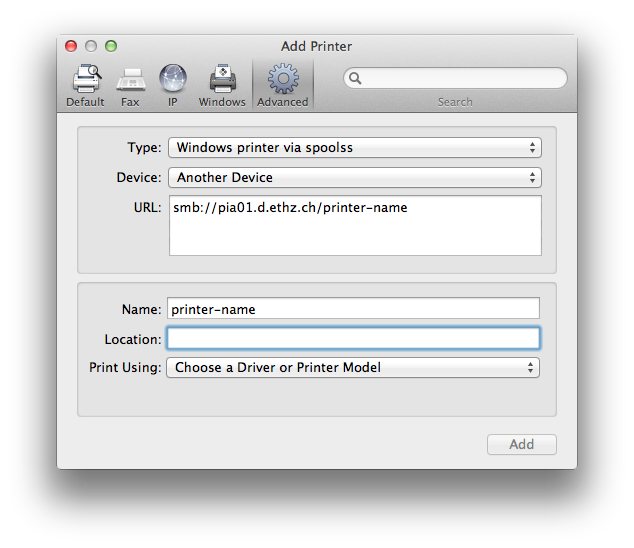 Set
Type
to
Windows printer via spools
and
URL
to
smb://pia01.d.ethz.ch/
followed by the printer name which can be found in the
list of D-INFK printers
. Set
Name
and
Location
fields as you see fit.
Choose Select Software… in Print Using (or Use) and select the printer driver and click OK.
If you can not see the NRG MP Drivers, check if you downloaded and installed them already.
Click
Add
to finish adding the printer. The installation process may take a while.
Default Printer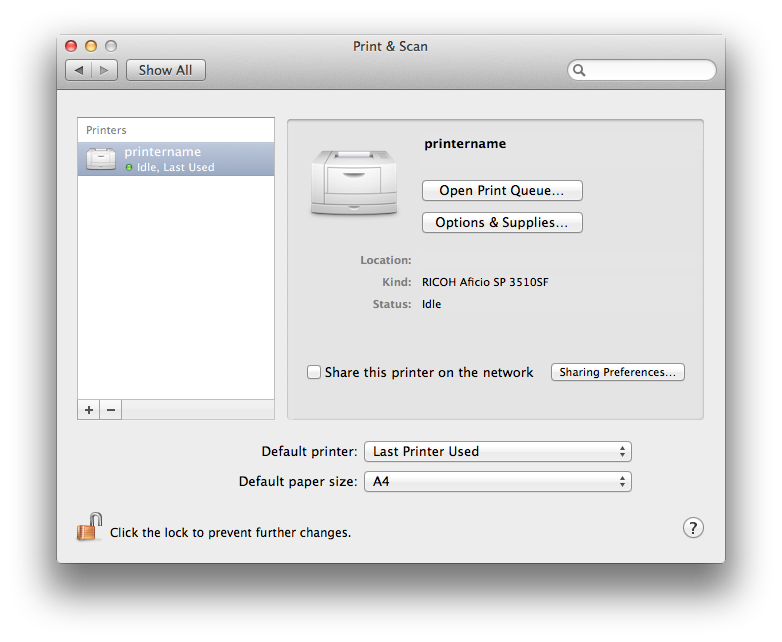 Set
Default Printer
to either the printer of your choice or
Last Printer Used
.
Configuration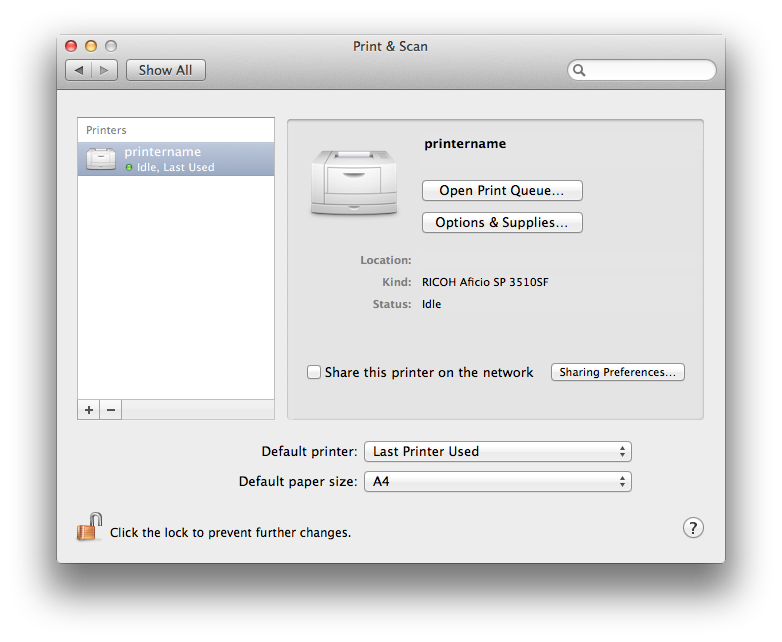 Select the printer and click on
Options & Supplies…
. Select the
Options
tab in the new window.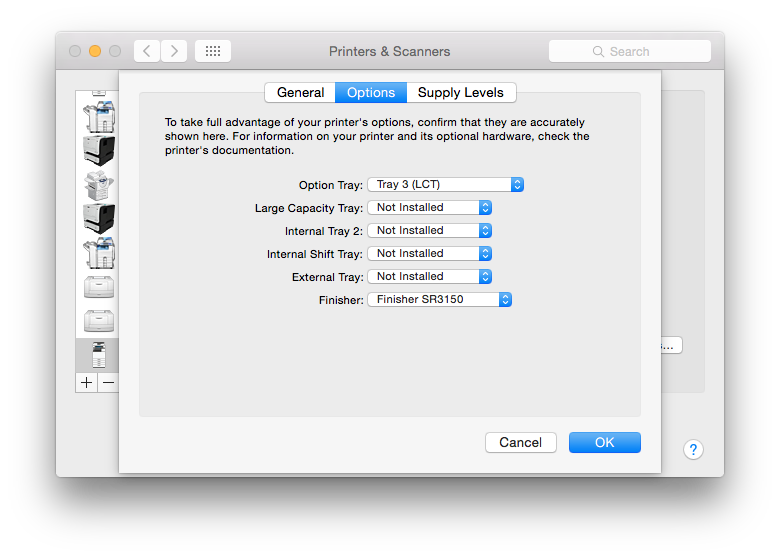 Set the installable options. For the
MP C3003SP
printer these are:
Options Tray: Tray 3 (LCT)
Finisher: Finisher 3150
These options should also be set for
card-ethz
and
card-stud
. For the
MP C305SP
use:
Options Tray: Tray 2 and 3
Click
OK
to apply the changes.
Authentication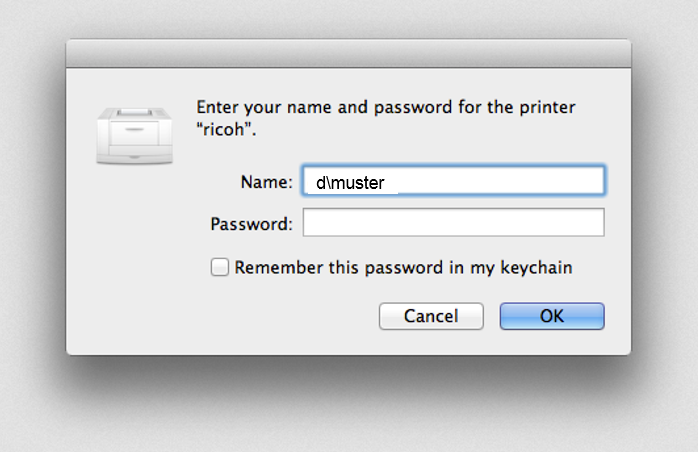 When you print to the printer for the first time you will need to authenticate. Check
Remember this password in my keychain
to save the password. Enter
ETH user name
and your
ETH password for email
.